up
We have services to meet every budget and every business small or large.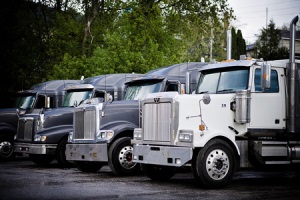 What we offer
We provide complete solutions for all your safety needs. Our software is designed to save you time and money. Our professional consultants will guide you from start to finish.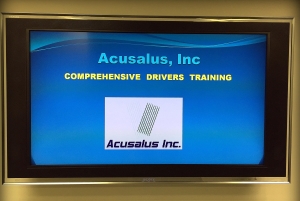 Comprehensive Drivers Training & Continuous Improvement Safety Management Training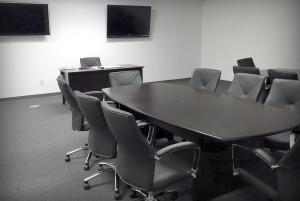 Worry Free D.O.T Inspections
Our team of consultants has over a decade of Experience regarding Safety and Administration in the Trucking industry. Our clients are a unique blend of Large and Small, Established and Brand New. Clients who hire us on a regular basis save time and money. Most importantly, when D.O.T. inspectors come to audit, our clients will not get shut down. We offer the highest quality service to our clients and are available evenings for Fuel Tax or D.O.T. audits.
---
Acusalus has been our consultant firm since the inception of our company 8 years ago. We have grown together, and would have not been able to build our reputation and impeccable DOT rating without Acusalus's staff. Their advice, training, and continual availability to help whenever a question or problem arises has paved the way to our success.
Danilo Diglisic, President & Aleksandra Maricich, Vice President
Spirit Logistics, Inc., Addison, IL
Acusalus is a very serious and reliable company. Its employees are helpful and knowledgeable. Any time we need them, they are always on-time to solve any problem with professionalism and accuracy. I would be more than happy to recommend them to anybody who is in need of safety management services.
Calin Magherusan, President
Prosport Express, Inc., Elk Grove Village, IL
Without Acusalus, our company was constantly one step behind. Now, with this great team, we're proactive, rather than reactive, and always prepared. They are a tremendous asset in ensuring our compliance and understanding of safety and DOT regulations. We recommend them to any company wishing to reach these goals.
Snezana Stojiljkovic, Vice President
Freight Master Trans, LLC., Chicago, IL
It has been a pleasure working with Acusalus over the past year. They clearly identified where improvements could be made in our company, and provided clear directions to follow. We will definitely consider Acusalus for any future safety needs.
Marko Teovski, Operations Manager
Pilot Transport, CO., Orland Park, IL